Skip to main content
Blog
Colleges Improve Financial Aid Offer Communication to Promote Student Success
February 3, 2022
By Ann Coles, Senior Fellow, uAspire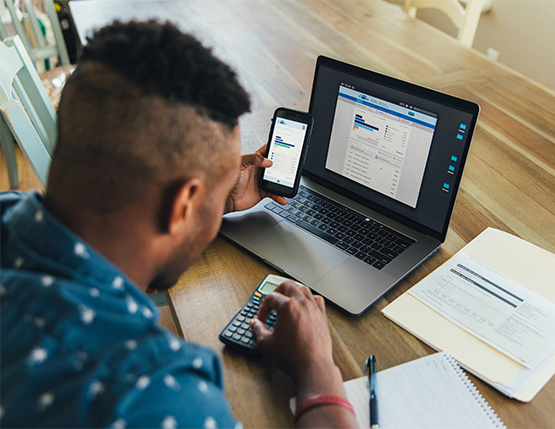 Clear information about costs and aid enables better decision-making and financial planning
While easy-to-understand college costs and financial aid offers won't make college more affordable, they will give students and families the information they need to make a financially informed college choice and financing plan. Without clear information about the true cost of attending college, students can find themselves borrowing more than they can afford to repay and are ineligible to finance the purchase of a car or a home. Ironically, these investments come with industry standards for consumer transparency backed by federal requirements, standards that are entirely nonexistent for higher education financing.
Taking matters into their own hands, higher ed institutions partner with uAspire to increase the transparency of their financial aid offers to students and families. Derived from our research and student advising, uAspire offers colleges customized recommendations to clearly communicate the cost of attendance, the types of aid students receive that can reduce this cost, and the net price, i.e., what students will have to pay to enroll.
Here we highlight financial aid offers from our partners, the University of Wisconsin-Madison (UW-Madison), Ohio University, and Amarillo College, as useful examples of transparent communications about college costs and financial aid.

UW-Madison describes the Cost of Attendance using commonly understood language. It lists separately the direct costs students have to pay the institution and the estimated indirect costs they need to cover out-of-pocket:
UW-Madison also provides students with an example of the estimated bill the student will have to pay after loans they accepted have been subtracted from the total bill:

Ohio University distinguishes between the grants and scholarships or "gift aid" students receive and "self-help aid," i.e., loans and work-study funds:

A critical element of an aid offer is a list of the specific steps students must take to access their financial aid. Knowing and taking the steps to secure their aid is just as important for students as understanding costs, especially for those new to this process. Both UW-Madison and Ohio University list these steps. Ohio University also includes links for students to accept their aid, view a "To-Do List" with the required documents to complete the verification process, and select a work-study position:

In addition to the list of next steps, UW-Madison includes timing information for when students' semester bills are sent , financial aid is applied to their bill, and bill payment is due:

At community colleges where many students attend part-time, it's helpful to include the impact the number of hours students are enrolled has on the aid they receive, as Amarillo College does:

Amarillo also includes information about where students can find their bill and get answers to their questions:

Clearly communicating college costs, aid information, and what students need to do to finalize their aid is critical to advancing access, affordability, and equity in higher education. When students understand the real cost of college, they are better equipped to assess if they can afford a particular institution and reduce their chances of dropping out for financial reasons. Students will be more likely to borrow only what they need, decreasing the possibility of default, which in turn reduces their college's default rate. Outlining the specific steps students must take to unlock their aid increases the likelihood that they meet deadlines and have their aid credited to their account, thus reducing the workload of financial aid office staff. Ultimately, clear communications regarding costs and aid offers will result in institutions increasing the degree completion rates of their students.