Skip to main content
Blog
College Affordability Day 2017
January 10, 2017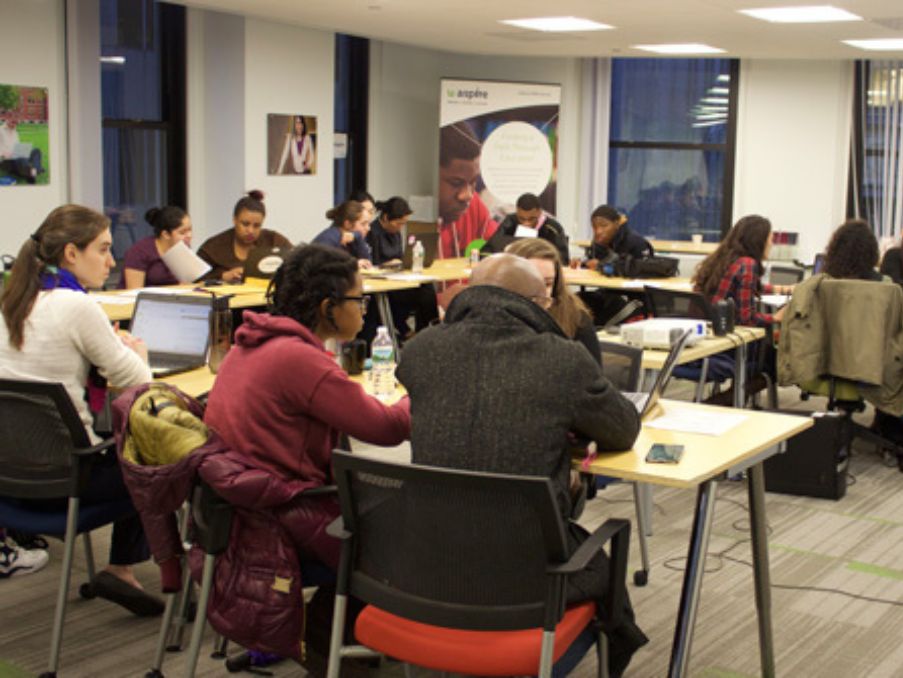 On Tuesday, January 3, uAspire hosted College Affordability Day at our office in downtown Boston. This event was an opportunity for high school students, college students, and their families to meet one-on-one with a College Affordability Advisor to complete the next step in their financial aid process.
Thirty-five students and some parents met with one of twenty advisors to fill out and submit a variety of critical financial aid forms–like the FAFSA, CSS PROFILE, and IDOC–and work through complex processes like FAFSA verification.
We want to thank all of the students who spent the last day of their winter breaks with us, and to the parents who joined them! What better way to start the New Year than by working to make a college education affordable!