Skip to main content
In the Media
College Affordability Advocates: What Comes After the Admissions Cheating Scandal?
March 18, 2019
By Sydney Johnson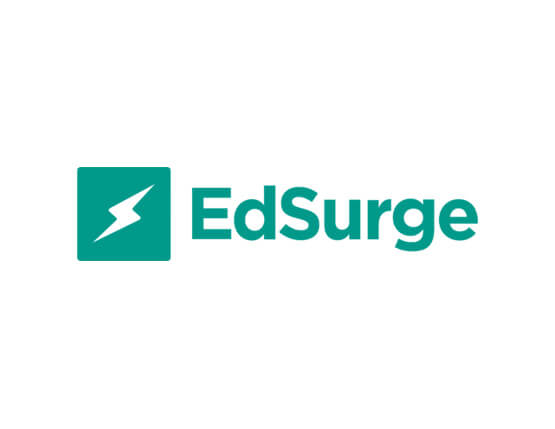 As outrage continues over the admissions scandal, legitimate college counseling providers are wrestling with how to address concerns bubbling among students who have been advised all along to play by the rules.
"Our students understand the struggles and the barriers in front of them to access higher education," said Jaclyn Piñero, executive director in the Bay Area for uAspire, a nonprofit that helps low-income students navigate college applications and finances.
"We know that our students don't have access to those side doors," she said, referring to the illicit means some parents took by spending millions of dollars to get their children into elite institutions. "Our focus is to help students walk through the front door, but unfortunately for many of them that front door has a huge chain link, it's padlocked, and there's a moat full of alligators around it."
Boston, Mass.-based uAspire advises students on college finances, and also offers training for school counselors and advocates for policy changes to make the financial aid process more simple and transparent. The nonprofit works with about 10,000 students per year nationally.
While Piñero said she was not surprised by the scandal, she has been in talks with other members of the organization about what to say if or when students ask about unfair and even illegal ways that some students have bought their way to elite institutions.
The news hasn't been buzzing among students like it has in recent news headlines, Piñero said. So the nonprofit's plan is to talk with students individually when the topic comes up.
Other organizations felt the need to communicate with students about the issue upfront. RaiseMe, a company that partners with colleges to offer scholarships to high school students, sent an email to families and schools it works with last Friday.
"This week's news about the recent college admissions scandal brings to light a corrupt practice that has been taking place for far too long. If you are feeling doubtful, frustrated, or angry about this news: you are not alone," the note read.
RaiseMe's CEO and co-founder, Preston Silverman said the company's executives felt the need to respond by reminding their users and partners to not lose faith in their efforts. "I do think this is the work of an isolated group of bad actors," he told EdSurge. "A few bad apples spoil the hard work that many thousands of people are doing everyday."
Other college affordability advocates point to broader systemics issue that enabled the bribes.
"This goes on all the time, whether it's through legacy giving or preferential admissions, which is entitlement. So to me, this is a sad and egregious extension of that," said Joshua Lachs, CEO of Moneythink, a nonprofit that offers coaching and tools for students figuring out an affordable path to college.
Students who work with Moneythink have not reached out with questions about the scandal, Lachs said. But staff at the nonprofit are discussing ways to approach the conversation if that changes. The strategy so far is to be frank with students about the challenges, and talk about ways to move the issue forward.
"Our students are oftentimes very well aware of the structural and social challenges that they're up against in their pursuit of higher education." said Nathan Ranney, director of product at Moneythink. "Too often the narrative is focused on this very small set of highly elite institutions, which will never serve America's needs for social mobility or equality."
As for steering the conversation ahead, Ranney and Lachs are paying close attention to the upcoming presidential election, and details around policy proposals such as simplifying federal student aid or providing free access to college.
"I wish people had a better grasp of how at the state level, governments have divested from their public education systems in strong ways over the last 10 years," said Ranney. "The system that we have is somewhat intentionally designed to benefit people that already have privilege. We have to counterbalance that intentionally through need-based approaches."
Data from the Center on Budget and Policy Priorities shows that over the last 10 years, state-level higher education funding has decreased by $7 billion. But 34 percent of American adults think that government funding has remained the same over that time period, and 27 percent think it has increased, according to a recent survey from APM Reports and the Hechinger Report.
Lawmakers in some states are revisiting rules that allow tax breaks for charitable donations to colleges and universities in the wake of the cheating scheme. Payments made in the cheating scandal were written off as charitable donations to colleges' private funds, which often support infrastructure or even scholarships.
Senator Ron Wyden (D-Ore.) proposed banning tax benefits for donations to elite colleges from parents of children who are seeking admission to a school. "The federal government shouldn't be perpetuating this system by awarding tax breaks to these contributions, contributions that return to the donor a benefit of inestimable value," he said.
Silverman, of RaiseMe, believes that "one possible way out of this complex issue is by starting to change the culture around getting into college by placing more emphasis on 'match' over ranking, and by starting to recognize colleges for the students they serve, rather than those they exclude."
Piñero stressed that moving the conversation forward will require examining who benefits the most from access to higher education and elite institutions.
"The students we serve, those students need those seats to really change the trajectory of their families' lives, to turn around intergenerational social poverty to really ensure that education is their chance for economic and social mobility," she said. "When these limited seats are taken away from students and families who really legitimately need to use education as that upward mobility stepping stone, that takes us 10 steps back."