Skip to main content
In the Media
COE's Dr. Terry Vaughan III Appointed to uAspire Board
August 8, 2023
By TERRANCE L. HAMM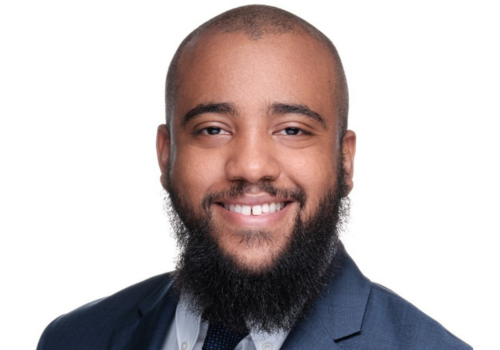 WASHINGTON, D.C.—The Council for Opportunity in Education (COE) announced today the appointment of Terry Vaughan III, Ph.D., vice president of research at COE and director of the Pell Institute for the Study of Opportunity in Higher Education, to the national board of uAspire, a prominent nonprofit organization focused on enhancing college affordability and eliminating financial barriers for students.
Vaughan will bring his extensive expertise and commitment to educational equity to his new role as a national board member for uAspire. With a mission aligned closely with the Council for Opportunity in Education, uAspire has consistently championed the cause of first-generation college students and those from low-income backgrounds.
"We are thrilled to see Terry appointed to the national board of uAspire. His extensive research experience and unwavering commitment to educational equity make him an invaluable addition," says COE President Maureen Hoyler. "Terry's expertise will undoubtedly contribute to the organization's mission of making college more affordable and accessible for students from low-income backgrounds. We congratulate him on this well-deserved appointment and look forward to the positive impact he will make in his new role."
As an influential voice in higher education research, Vaughan is poised to significantly contribute to uAspire's efforts in advancing college affordability and promoting equity in access to higher education. His appointment to the uAspire board will allow him to further address underserved students' needs and empower them to achieve their educational aspirations.
Vaughan expressed his enthusiasm for the appointment: "I'm extremely excited to contribute to uAspire as a national board member and look forward to helping make college more affordable and equitable for first-generation college students and students from low-income backgrounds." With his proven dedication to promoting educational opportunity and strong research background, he is well-positioned to support uAspire's initiatives and drive positive change in higher education.
uAspire is a national nonprofit organization committed to providing students and families with the tools and resources necessary to navigate the complex world of financial aid and make informed decisions about college affordability. uAspire has successfully empowered countless students to overcome financial barriers and access higher education by partnering with schools, community organizations, and policymakers.
To learn more about uAspire and its vital work in enhancing college affordability and accessibility, visit https://www.uaspire.org/About-Us.