Skip to main content
Blog
Celebrating uAspire's Last Dollar Scholarship Recipients
August 3, 2022
By Julease Graham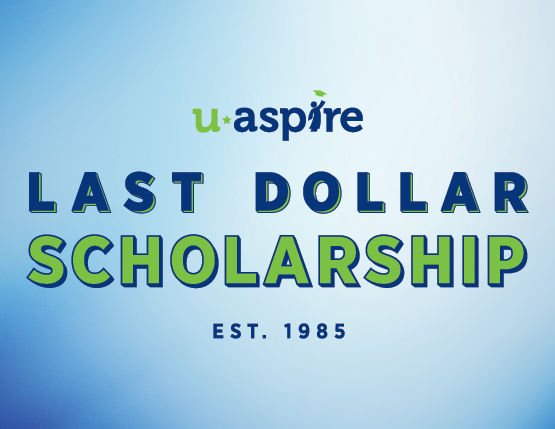 On July 22 uAspire celebrated this year's recipients of the Last Dollar Scholarship, a need-based scholarship established in 1985 to reduce the financial gap that students have after receiving financial aid from their college.
The scholarships range from $500 to $2,500 and students are eligible to reapply each year. In total, $50,000 will be awarded this year to approximately 35 new and renewing students from Greater Boston. The virtual event, sponsored by Loomis, Sayles & Company, brought together new scholarship recipients, donors, and the uAspire community.
"uAspire has worked for over three decades to gain unparalleled experience and knowledge towards solving the challenges young people face affording a college degree." said uAspire Board Member May Bumar. "Students are at the center of all we do, and the Last Dollar Scholarship program is a deep source of inspiration and pride for us."

The event featured a student panel of Loomis Sayles interns who shared advice and reflections on aspects of their college experience with this year's new scholarship recipients, all rising freshmen.
"I feel like everyone has a point in college where they feel like they don't belong," said Clara Hoey, an Amherst College student. "When you're feeling that way remember you can get big results by making small changes. It's good to remind yourself that you got into this college and the admission panel felt like you were smart enough to succeed, so you probably belong."
Jocelyn Sammy, a rising junior at Suffolk University, recommended getting connected to a college community by learning about resources available to students and establishing an on-campus social life. "Focus on your academics, but also get involved. It will help boost your confidence."
"You can find your crowd. Don't be scared because you think everyone will be different," added Tahlea Salmon, a student at the University of Pennsylvania. "Trust me, there will be someone like you. Use upperclassmen like you as an example and role models."
Loomis, Sayles & Company also generously gifted each scholarship recipient with gift cards to help them afford necessary non-tuition expenses. "Thank you to Loomis Sayles for their ongoing commitment to the young people of Greater Boston," said May Bumar. "And to the uAspire donors joining us today, thank you for your unwavering commitment to our mission. Your support allows us to distribute these scholarships each year and directly serve thousands of Massachusetts students through our advising programs."

The colleges the new scholarship recipients will attend this fall include Boston University, Curry College, Emmanuel College, Lesley University, Rutgers University-Newark, UMass Amherst, UMass Dartmouth, and UMass Lowell.

The Last Dollar Scholarship is made possible by the generous support of Anne F. "Dolly" Brofman and Robert Sperber, Ann Coles, Murtha Cullina, Deborah Levi Memorial Scholarship, Eddie and Alyce Mandell Memorial Scholarship Fund, Mario Peña Memorial Scholarship, Richard Soden, and ThreadED.