Skip to main content
Blog
Celebrating uAspire's Last Dollar Scholarship Recipients
July 27, 2023
By Julease Graham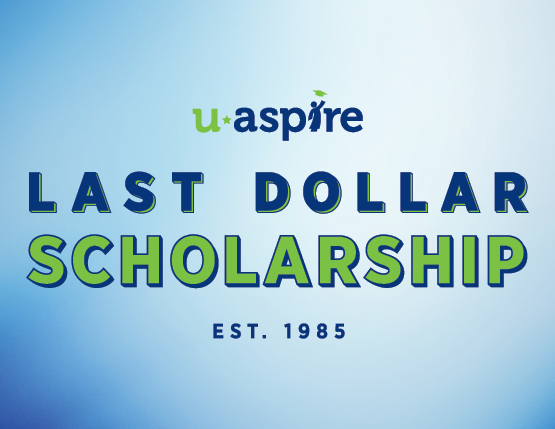 On July 20 uAspire celebrated this year's recipients of the Last Dollar Scholarship, a need-based scholarship established in 1985 to reduce the financial gap that students have after receiving financial aid from their college.
The scholarships range from $800 to $2,500, and students can reapply yearly. In total, $50,000 will be awarded to approximately 35 new and renewing students from Greater Boston this year.
The event brought together new scholarship recipients, donors, and the uAspire community. A student panel of Loomis Sayles interns shared advice and reflections on their college experience with this year's new scholarship recipients.
"College is an opportunity to explore who you are and what thing you like outside of school," said Mike Brice, a student at Trinity College. "Take the opportunity to branch out and explore different subjects because you have more flexibility with your schedule, and more available to you."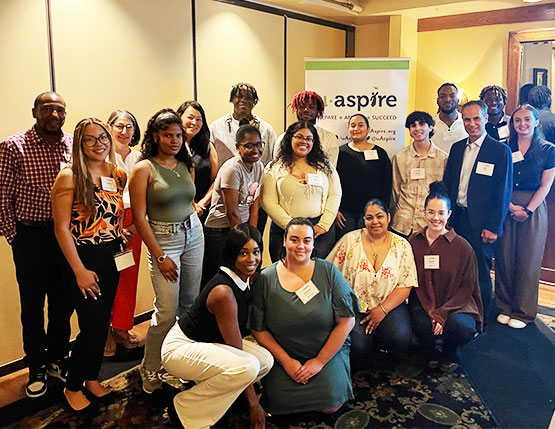 Madison Davies, a Boston University student, recommended joining organizations and clubs to help you find people with a common interest. "I joined a sorority just to try it and it ended up being the best thing for me. Getting involved in a club connected to my school allowed me to maintain a good balance and build great connections."
"College is teaching me how to find help and get the resources I need," added Christian Leriche, a student at Northeastern University. "That is why having a good relationship with professors, counselors, and even other students will make a huge difference."
The colleges the new scholarship recipients will attend this fall include Centre College, Fisher College, Fitchburg State University, Mount Holyoke College, Massachusetts Community College, Simmons University, University of Massachusetts Boston, University of Massachusetts Lowell, and Worcester State University.
The Last Dollar Scholarship is made possible by the generous support of Anne F. "Dolly" Brofman and Robert Sperber, Ann Coles, Murtha Cullina, Deborah Levi Memorial Scholarship, Eddie and Alyce Mandell Memorial Scholarship Fund, Mario Peña Memorial Scholarship, Richard Soden, and ThreadED.