Skip to main content
Blog
Celebrating uAspire's Last Dollar Scholarship Recipients
July 27, 2021
By Olivia Waldron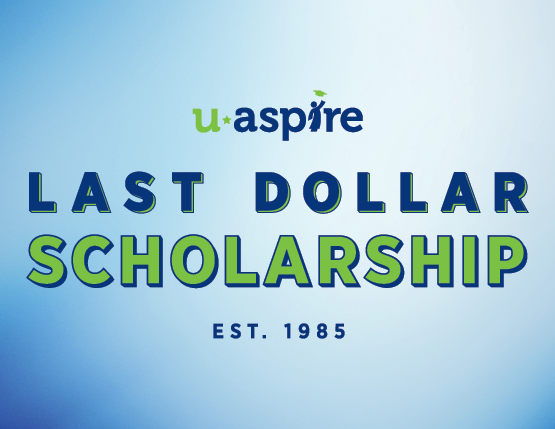 On July 20 uAspire celebrated the recipients of the Last Dollar Scholarship, a need-based scholarship launched in 1985 to help Greater Boston students cover the financial gap left by financial aid offers from their colleges. The virtual event, generously sponsored by Loomis, Sayles & Company, brought together scholarship recipients, families, and the uAspire community.
"Students are at the center of all that we do, and the Last Dollar Scholarship program is a deep source of inspiration and pride for us here at uAspire," said uAspire CEO Jaclyn Piñero. "This year, 16 very impressive rising college freshmen worked with their uAspire advisor to complete all of the required financial aid forms, yet they found that their financial aid package could not fully cover their need."
"We hope that this scholarship fills the financial gap and can go a long way towards making an affordable college degree a reality," said Piñero.
The scholarships range from $500 to $1,500 and students are eligible to reapply each year. In total, $50,000 will be awarded this year to approximately 45 new and renewing students from Greater Boston.

The virtual event featured a student panel with three Loomis Sayles interns who generously shared their own college experiences and advice. An underlying theme of the conversation was communication and support systems in a virtual higher education setting.
"A lot of times leaving something unsaid can lead to a lot of confusion, mostly because you aren't interacting with people face to face," said Katherine Purev, a rising junior at Pomona College. "My advice is to over communicate rather than under communicate."
Michael Ejim, a uAspire student and rising junior at Bentley University, recommended joining smaller communities on campus. "It is nice having a support system around you, and having like-minded students as well, where you can share your perspective."
"Create a network of people that help you out and understand what you're going through and are able to really push you to become better," added Fitgee Jean-Pierre, a rising senior at Boston College.
Loomis, Sayles & Company also generously gifted each scholarship recipient with gift cards to help them afford necessary non-tuition expenses. "Loomis Sayles has long supported initiatives that improve the education, welfare, and health of students and I cannot underscore enough how critical it has been to have their support," said Piñero.
The colleges the new scholarship recipients will attend this fall include Bridgewater State University, Bunker Hill Community College, Emmanuel College, Fitchburg State University, Framingham State University, Lehigh University, Northeastern University, Roxbury Community College, Simmons University, UMass Amherst, UMass Dartmouth, UMass Lowell, and Westfield State University.
The Last Dollar Scholarship is made possible by the generous support of Ann Coles, Deborah Levi, Mario Pena, the Eddie & Alyce Mandell Memorial Scholarship Fund, Richard Soden, and ThreadED. We are deeply grateful for their continued support.