Skip to main content
In the Media
Can 'Pay for Success' Boost Post-secondary Outcomes?
January 4, 2020
By H. Kay Howard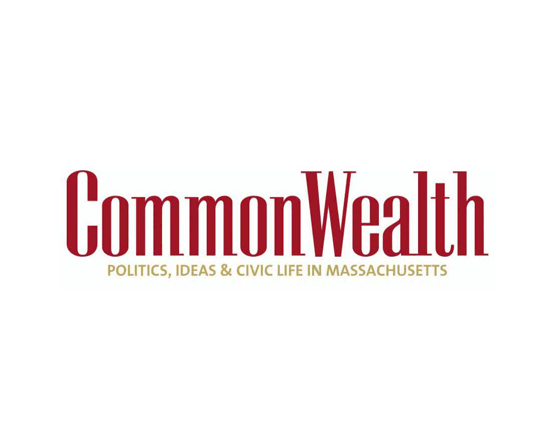 For those eager to see the student achievement gap closed, it was great news when Gov. Charlie Baker recently signed legislation calling for a $1.5 billion increase in K-12 education funding, much of it intended for lower-income communities.
But funding is not enough. To promote long-term results, we also need a much stronger focus on "grade 13" – what happens to students beyond high school – to ensure that Massachusetts promotes access to and success in college across lines of race and class.
The data are sobering: Even the most academically-prepared students who have been accepted to universities often fail to show up on the first day. This phenomenon, known as "summer melt," in which 10-20 percent of high school graduates nationally (30- 40 percent in some urban districts) who have been accepted and plan to attend do not start classes in the fall. It acutely affects low-income, first-generation students and students of color who may not have the resources or support to navigate the paperwork and fees required.
Additionally, when students do matriculate, they are still not guaranteed success. Nationally, the graduation rate at four-year institutions within six years is less than 60 percent and lower than 40 percent for black students. While improved academic preparedness, supported by the recent funding, should help to bolster rates, additional support is required for underserved students to navigate the path to and through college and ultimately meaningfully participate in the economy.
The good news is that there are a growing number of nonprofits dedicated to college access and success that are producing measurable results. One of the national leaders, Boston-based uAspire, provides programming in over 15 states. uAspire provides face-to-face advising services to students and leverages multiple technology channels, such as providing reminders and information via text message, to counsel students on college affordability milestones and processes, including college enrollment, accessing and understanding financial aid, student loan disbursement, and tuition payments.
These services reach the students most in need of navigating the complex labyrinth of college affordability: 83 percent of the students served are low-income, and 77 percent will be the first generation of their family to graduate from college. Other organizations, such as BottomLine, OneGoal, CollegePossible, InsideTrack, One Million Degrees, and College Forward have also garnered national interest for the outcomes they are achieving.
Yet, despite these promising results, these services are often not funded by higher education, even though the social and financial benefits that institutions receive from enrollment and graduation rates are vast. Instead, these services are funded primarily through philanthropy, which is often intended as limited, catalytic support. Rather than relying so heavily on philanthropic funding, we should look to leverage it to scale these critical services advancing systemic equity.
Today, there's a growing movement to think about how "pay for success" financing (PFS) could be used to connect public education dollars to these types of services. One version of PFS, "social impact bonds," is a process through which private investors provide upfront funding for services that a government entity later repays if—and only if—those services achieve targeted outcomes. Third Sector is a nonprofit advisory firm that has helped to build and launch about one third of the operational PFS financing projects in the US, including a flagship PFS project in Massachusetts in partnership with Chelsea-based Roca, which is aimed at reducing recidivism and increasing workforce participation among at-risk young men.
Learning from previously launched PFS projects and new projects being built with the Colorado and Ohio departments of higher education, organizations like the Kresge Foundation, Third Sector, and others are now exploring how PFS financing could be used to increase college graduation rates for students.
In a hypothetical PFS project in Massachusetts, private funders would lend working capital to the Commonwealth or a system of public higher education institutions, such as the University of Massachusetts, for them to contract with one of the many nonprofits with a track record of success. The nonprofit would then deliver its support services to the agreed upon student population. The project's short- and long-term results, such as the students' matriculation and graduation rates, would be rigorously tracked and validated by an external evaluator. Only when results are achieved above the agreed upon goal would the public system be responsible for paying back the lenders or recycling the grant back into the project, depending on the arrangement.
Throughout the project, students will not only receive necessary support services in order to achieve postsecondary success, but institutions and the Commonwealth would benefit financially from increased tuition and scholarship dollars students bring with them. Furthermore, the success of these students will allow them to have long-term, increased economic participation.
Now that Massachusetts has stepped up with a major new commitment to K-12 education, it's time for the Commonwealth to finish the job by making sure we're doing all we can to support high school graduates from underserved communities in achieving maximum success in college and in their careers.

View original article