Skip to main content
In the Media
Attending College Next Year? It's Time to File Your FAFSA to Find Out About Financial Assistance
October 19, 2021
By Herb Weisbaum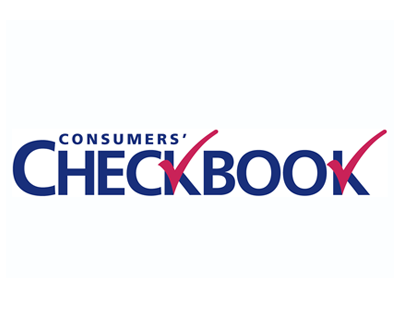 A college degree has never been more expensive. While some schools limited tuition increases during the pandemic, the price tag for a diploma continues to climb at many.
According to the College Board's latest Trends in College Pricing report, the average estimated cost for the 2020-2021 school year (tuition, fees, room and board, books, supplies, transportation, and other personal expenses) for full-time undergraduate students was:
$18,550 for public two-year in-district students
$26,820 for public four-year in-state students
$43,280 for public four-year out-of-state students
$54,880 for private nonprofit four-year students
Of course, some of this "sticker price" can be paid for with financial aid, scholarships, and loans. To get this financial assistance, you need to ask for it by filing the Free Application for Federal Student Aid (FAFSA) form. If you're planning to attend college next year, you should be doing this now.
FAFSA is the gateway to your share of the nearly $150 billion in federal aid available from the U.S. Department of Education through loans, grants, need-based scholarships, and work-study. By filing the FAFSA, you are also applying for financial aid available from state governments, and most colleges and universities.
Once you have all the documents you need, such as income statements and tax return, it should take less than an hour to fill out the form for the first time. The IRS Data Retrieval Tool (IRS DRT) electronically transfers federal tax return information into your FAFSA form.
Help: The U.S. Department of Education's StudentAid.gov website has detailed information on filling out the FAFSA form.
Get Started Now
The filing period for the 2022-2023 academic year started at the beginning of October and runs for 21 months, until June 30, 2023. But the sooner you file, the better.
"A lot of financial aid is awarded on a first-come, first-served basis, or has very early deadlines, in some cases, as early as February or March," said Mark Kantrowitz, best-selling author of How to Appeal for More College Financial Aid. "Students who file the FAFSA sooner tend to get more grants on average. For example, students who file the FAFSA in the first three months tend to get twice as many grants, on average, as compared with students who file later."
You can file your FAFSA before you've even applied to a school. The form has space to list 10 colleges or universities you're interested in attending. The government forwards your information to those institutions, and the schools respond to you. You can remove or add schools at any time.
"Typically, people file the FAFSA when they've started applying for admission," Kantrowitz explained. "You have to include at least one college on the FAFSA, so I suggest an in-state public college for that, even if you haven't applied for admission there. You're not going to actually receive that financial aid if you aren't admitted and don't apply for admission. You can then add other colleges and universities to your FAFSA later."
By finding out how much financial assistance is available early in the process, you can make an informed decision about the out-of-pocket costs needed to attend each school on your list.
"You would never buy a house or a car without knowing the price, so when you're making your college decision—which could be something that costs as much as a house or a car—you want to know the price you're going to pay," said Brendan Williams, senior director of consulting at uAspire, a nonprofit that works to make college affordable to all students. "You want to know how affordable each school is going to be for you. And to do that, you need to apply for financial aid."
Remember: Any financial aid you receive is only for the upcoming school year. You need to file a new FAFSA every year you're in school. And there's no guarantee the assistance offered will be similar from one year to the next.
Many colleges frontload grants to provide "a better mix of grants" for the first year of school, Kantrowitz noted. He calls it "bait and switch." It means your net price, the difference between the total college costs and the grants and scholarships you get is going to go up in subsequent years.
Help: The U.S. Department of Education's College Navigator tool can help you figure out if a school frontloads its grants.
You Can't Get Financial Aid Unless You Ask for It
Billions of dollars in free financial aid—grants, loans that don't have to be paid back—are left on the table each year because many families don't file the FAFSA form.
Only 68 percent of eligible students and their families submitted the FAFSA form for the 2020-21 academic year, according to the How America Pays for College 2021 report from student loan lender Sallie Mae. The primary reason given (44 percent) was "the perception" that the family was too wealthy to qualify for any aid.
"That's rarely the case," Williams said. "Financial aid is available for a large variety of incomes, so we recommend everyone—no matter what your income is—fill out the FAFSA form because you might get financial aid from the federal government, from the state, or from the institution itself."
Help: You'll find a series of FAFSA how-to videos and a financial aid timeline on the uAspire website.
Two Questions That Don't Count
The online FAFSA form (which most people use) was redesigned this year to make it easier to use. More improvements will be rolled out in the next few years.
Two questions remain on the form, even though Congress wanted them removed. The Federal Student Aid office has instructed schools to ignore the responses to these questions.
One asks if the applicant has been "convicted for the possession or sale of illegal drugs for an offense that occurred while you were receiving federal aid (such as grants, work-study or loans)?"
The other asks male applicants 18-25 years old to indicate if they're registered, as required, with the Selective Service System.
Because this is a federal form, and you're attesting that the information provided is accurate, financial aid experts advise answering those questions honestly.
Did You Know?
Some people erroneously believe they must accept a loan if a school offers it to them. You control the process. You decide what, if any, financial aid offers to accept. That's why there's no harm in applying.
If you find a school you like, and the math doesn't work out right, talk to them about the assistance they've offered.
"You can negotiate with aid offices," said Dana Kelly, a vice president with the National Association of Student Financial Aid Administrators (NASFAA).
Federal funds should be awarded as available, but "you can absolutely negotiate" scholarship money, Kelly told Checkbook.
"Some schools are going to give you everything that's available, and that's that; there's not going to be anything else they can do," she said. "Other schools may have the ability to make some adjustments based on request and or circumstance."
Families that received financial aid and asked for more had their requests approved 71 percent of the time, according to Sallie Mae's How American Pays for College survey.
Things Change
FAFSA uses previous years' federal tax returns, so the current FAFSA is based on your 2020 return. Because of the pandemic, your financial situation could have changed since then. Be sure tell the financial aid office about a job loss or significant income change. And alert them to any special circumstances not reflected in the FAFSA form, such damage to your house due to wildfire, flooding, or storm.
"You want to make the financial aid office aware [of this] because they can utilize their ability to perform professional judgment, which means they can make adjustments to income and or the cost of your attendance based on your specific circumstance," NASFAA's Kelly explained. "That can help you; that's going to make things better most of the time."
Other Money is Available
FAFSA is a way to access financial aid based on financial need. Merit-based scholarships consider factors such as educational achievement, community service, or special talent (such as athletics), or professional goals.
Scholarships are available from colleges and universities, civic groups, nonprofit organizations, and numerous corporations. There are also scholarships dedicated to various demographics, such as women, military families, minority groups, as well as students with various medical conditions.
Sites such as CollegeScholarships.org, FastWeb, and the College Board's Big Future make it easy to find the scholarships you may want to pursue. If you need more help, talk to your high school guidance counselor of the financial aid office at the school you want to attend.
Steer clear of any company or website that charges a fee to find scholarship money.
"Scholarship applications are always free," Kantrowitz cautioned. "You should never pay money to get scholarship money. If you do, it's probably a scam."
Help: The Federal Trade Commission's website explains how to avoid scholarship and financial aid scams. StudentAid.gov has detailed information on how to find and apply for scholarships.