Skip to main content
In the Media
136 Names for a Student Loan
November 21, 2018
By Elozor Preil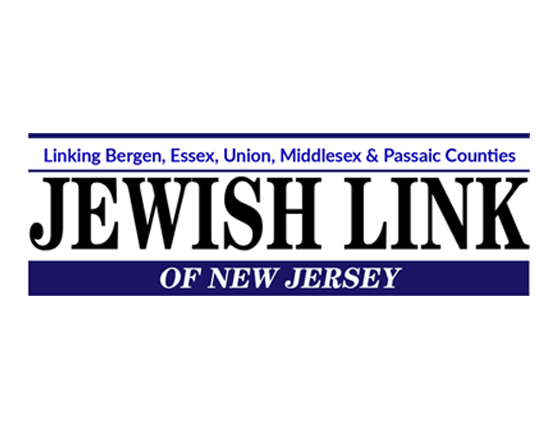 College is expensive. You know that. To help pay for college, scholarships, grants and loans are available. You know that, too. But determining how much college costs, and how much assistance you can expect to receive, well, that often depends on your definitions of "cost" and "assistance." Or more precisely, it depends on how a particular institution chooses to define those words.
The Cryptic Award Letter
One of the problems is the "award letter," a document that supposedly informs prospective students how much their education will cost, and what assistance might be available. Because there is no standardized format to present this information, colleges create their own award letters—and use their own language. This lack of uniformity makes it harder for prospective students and their families to decipher the true cost of attendance, and to make comparisons between different schools.
"Decoding the Cost of College," a June 2018 report prepared by the non-profit organization uAspire, analyzed over 11,000 award letters, and found that schools often
• used confusing jargon and terminology
• omitted the complete cost of attendance
• failed to differentiate types of aid (loans vs. grants vs. scholarships)
• provided vague explanations of work-study employment and parental assistance
• were inconsistent in their calculations of a student's net cost of attendance.
Here are a few items where prospective students and their families may find award letters less than helpful.
"It's a loan, but we don't call it one."
The most common student loan has the official title of "Federal Direct Unsubsidized Loan." Among the 455 colleges represented in the award letter report, there were 136 unique terms for this loan—and 24 that didn't include the word "loan." For example: Federal Direct Unsub Stafford, Federal Direct Unsubsidized, Direct Unsub.
In some instances, these vague terms were listed, along with scholarships and grants, as "financial assistance," without any clarification that a "Federal Direct Unsub Stafford" is a loan that, if taken, will have to be repaid. Which means, it's not "free money for college."
"Oh, you mean all of the expenses!"
The cost of college is more than tuition; there are also living expenses. Referred to as "room and board," these costs can easily run to $15,000 a year.
If a student intends to live on campus, room and board may be factored into a cost of attendance (COA) calculation. But because some students live at home, or in off-campus housing, a school may not include living expenses in its award letter. And other miscellaneous but essential expenses, like textbooks, personal computers, lab fees etc. might also be omitted from a school's COA calculation.
But here's the stunner: According to the report, approximately 200 award letters "did not include any cost information with which to contextualize the financial aid offered." Hey, $30,000 in financial aid sounds like a lot of money until you realize the cost of attendance is $60,000.
"Yes, loans, EFC and work-study can be 'awards.'"
Most consumers wouldn't consider a loan an "award." ("Congratulations! You just won a loan!") And there are other categories for which the term "award" is also dubious.
Financial aid assessments include an estimated family contribution (EFC), the amount the school believes should be paid by the student's family, based on an assessment of factors like family income, qualifying investment assets, number of people in the household and, in some cases, home equity. Many schools listed the EFC alongside scholarships, awards and grants, suggesting that what the school wants the student's family to pay is part of the school's financial aid offer.
Work-study programs give students the opportunity to earn money for college through part-time, on-campus employment. But eligibility for work-study doesn't guarantee a job upon enrollment; it depends on what's available and whether it fits a student's academic schedule. Yet a job you may not have might be listed as an award.
To be fair, some schools did an excellent job communicating critical financial information. Robert Morris University award letters grouped financial aid by type with clear definitions. One section was: "Grants and Scholarships—Free Money!" while another detailed "Student Loan(s)—Repayment Necessary." That's concise, and easy to understand.
Deciphering Award Letters, Developing a Strategy
Circling back to the opening statement, college is expensive. Which makes an award letter more than an informational report; it's an attempt to persuade students and their families that this very expensive item can be paid for. You have to read this correspondence with a critical eye.
When an award letter suggests that student loans are the financial solution to a college funding gap, proceed with utmost caution. If you're current with personal finance issues, you know many experts see a growing problem with student loan debt; too many students are borrowing too much. This debt imposes a significant financial drag on post-college finances—particularly for those who leave school without a degree. A sound financial strategy is to resist borrowing until the completion of a degree is in sight. When it comes to college, you borrow to complete your education, not to start it.
This article was prepared by an independent third party. Material discussed is meant for general informational purposes only and is not to be construed as tax, legal or investment advice. Although the information has been gathered from sources believed to be reliable, please note that individual situations can vary. Therefore, the information should be relied upon only when coordinated with individual professional advice.
Registered Representative and Financial Advisor of Park Avenue Securities LLC (PAS), 355 Lexington Avenue, 9 Fl., New York, NY 10017, 212-541-8800. Securities products/services and advisory services offered through PAS, a registered broker/dealer and investment adviser. Financial Representative, The Guardian Life Insurance Company of America (Guardian), New York, NY. PAS is an indirect, wholly owned subsidiary of Guardian. Wealth Advisory Group LLC is not an affiliate or subsidiary of PAS or Guardian.
PAS is a member FINRA, SIPC.